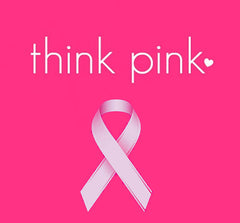 September 11 2015. An article published on August 22, 2015 in the journal Springer Plus reveals a protective effect for luteolin, a compound that occurs in such plant foods as celery, broccoli, thyme and parsley, in women at increased risk of breast cancer due to the use of the synthetic hormone progestin.
When administered to cultured breast cancer cells, luteolin resulted in a reduction in breast cancer cell viability. The researchers also observed a decrease in the secretion of progestin-dependent vascular endothelial growth factor (VEGF, which is involved in angiogenesis: the formation of new blood vessels). Luteolin additionally blocked the acquisition in breast cancer cells of progestin-induced stem cell-like properties that make these cancer cells more resistant to destruction.
When progestin-dependent tumors were grafted into mice, luteolin decreased VEGF and blood vessel density.
"Most older women normally have benign lesions in breast tissue," observed lead researcher Salman Hyder, who is the Zalk Endowed Professor in Tumor Angiogenesis and professor of biomedical sciences in the College of Veterinary Medicine and the Dalton Cardiovascular Research Center at the University of Missouri. "These lesions typically don't form tumors until they receive the 'trigger'– in this case, progestin–that attracts blood vessels to cells essentially feeding the lesions causing them to expand."
Dr Hyder and his colleagues plan additional studies of luteolin which they hope will provide enough evidence to warrant human trials of the compound in women who have used synthetic hormone replacement. "Our studies provide evidence that luteolin has the potential to disrupt angiogenesis and thereby prevent the growth development of progestin-driven tumors," they conclude. "It is therefore essential that we further investigate the mechanisms by which luteolin moderates progestin effects in order to fully exploit its therapeutic potential."