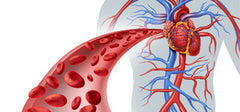 A meta-analysis that included a total of over 1.4 million subjects found a lower risk of dying from cardiovascular disease in patients using metformin compared to those treated with another class of diabetes drugs known as sulfonylureas. The review, which updates two previous analyses, was reported in the April 19, 2016 issue of the Annals of Internal Medicine.
"Metformin looks like a clear winner," announced co-primary investigator Nisa Maruthur, MD, MHS, who is an assistant professor of medicine at Johns Hopkins University School of Medicine. "This is likely the biggest bit of evidence to guide treatment of type 2 diabetes for the next two to three years."
Dr Maruther and colleagues analyzed data from 204 studies that included men and women treated with metformin, sulfonylureas, DPP-4 inhibitors and other drugs. The investigators examined cardiovascular and other effects—good and bad—associated with the different therapies.
Metformin as well as sulfonylureas were found to be more effective at reducing blood glucose levels than DPP-4 inhibitors. Another type of drug known as SGLT-2 inhibitors was associated with fungal infections in 10 percent of users; however, the drugs supported patients' weight loss efforts. In contrast, sulfonylurea drugs were associated with weight gain and hypoglycemia. Compared with the use of sulfonylureas, metformin use was associated with a 30 to 40% lower risk of dying from cardiovascular disease.
Dr Maruther observed that the findings concur with the current recommendation for the use of metformin as a first line therapy for diabetes. "The medications all have different benefits and side effects, so the choice of second-line medications must be based on an individual patient's preferences," she noted.