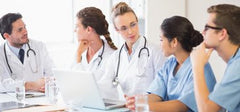 A double-blind trial that evaluated the effects of coenzyme Q10 (CoQ10) supplementation among women with polycystic ovary syndrome (PCOS) resulted in lower glucose, insulin, insulin resistance, and total and low density lipoprotein (LDL) cholesterol in those who received the supplement compared with a placebo group. The findings were reported on January 10, 2017 in the journal Clinical Endocrinology.
Disordered lipids affect an estimated 70% of women with PCOS and insulin resistance is estimated to affect between 50% and 75%. In previous research, Zatollah Asemi and her associates found that giving 100 milligrams CoQ10 per day to subjects with metabolic syndrome improved markers of insulin metabolism.
For the current study, they randomized 60 women with PCOS to receive 100 milligrams CoQ10 or a placebo daily for 12 weeks. Blood samples collected before and after the treatment period were evaluated for serum lipid levels and markers of insulin metabolism.
Among CoQ10-supplemented participants, acne and scalp hair loss, which are prominent features of PCOS, were reduced by the end of the trial compared with the placebo group. Those in the CoQ10 group had lower fasting plasma glucose, serum insulin and insulin resistance. Total cholesterol and LDL cholesterol were also reduced.
"To our knowledge, this trial is the first evaluating the effects of CoQ10 supplementation on glucose metabolism and lipid profiles among subjects with PCOS," the authors announced.
"Overall, CoQ10 supplementation for 12 weeks among subjects with PCOS had beneficial effects on glucose metabolism, serum total and LDL cholesterol levels," they conclude. "This suggests CoQ10 supplementation may confer advantageous therapeutic potential for subjects with PCOS."
"Further studies, particularly among those with elevated insulin resistance, should measure gene expression related to insulin to explore the plausible mechanism and confirm our findings."