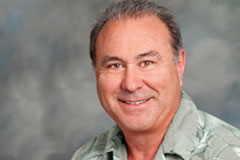 In this Forever Health interview, Suzanne Somers assumes the role of a patient sitting across from Mark Bartiss, MD, founder and medical director of the Institute for Complementary & Alternative Medicine (ICAM), member of the American College for the Advancement of Medicine (ACAM) and the American Academy of Anti-Aging Medicine (A4M), and leading bioidentical hormone replacement therapy (BHRT) specialist.
"There's a new way of aging, isn't there?" asked Suzanne Somers. "Would you say that bioidentical hormones are probably the first line of defense in aging the new way?"
"I would say that, but it's not enough," Dr. Bartiss stressed. "There's much, much more. But it's absolutely important."
"The first thing I want my patients to realize is there's a difference between what's called 'normal' and 'optimal'," Dr. Bartiss emphasized, in reference to the laboratory test results that guide his treatments. "Optimal isn't the same for everybody and it's not based on reference ranges. In my practice, it's not the absence of symptoms. Because we know that the absence of symptoms, or the absence of 'dis-ease,' doesn't mean the absence of disease. It's based on, sometimes, the presence of symptoms but certainly — more importantly — on how one lab test affects another. It's called integrative medicine, or functional medicine, and that's how we determine optimal levels in my practice."
The safety of BHRT is a concern often voiced by patients early during their initial consultation with Dr. Bartiss. About the safety of estrogen, he believes estrogen dominance, rather than estrogen itself, can be problematic — and that it is critical to balance estrogen with progesterone, testosterone, thyroid hormones, adrenal gland hormones, and neurotransmitters. This not only decreases the risk of heart attack, stroke, colon cancer, Alzheimer's disease, Parkinson's disease, osteoporosis, and other diseases, but it also supports all aspects of health: mental, emotional, sexual, physical, and holistic.
Dr. Bartiss continued by describing the various methods of administering BHRT and the drawbacks associated with each. Bioidentical hormone replacement therapies are available in topical, sublingual, oral, troche, injectable, and pellet forms.
Topically administered creams, lotions, gels, patches, and sprays are popular BHRT options that have the advantage of avoiding first-pass metabolism in the liver. (In the case of estradiol, this ability is believed to reduce an otherwise elevated risk of blood clots.) However, Dr. Bartiss cited a number of factors that could significantly vary the absorption of topically administered formulas, including the amount applied and the location on the body. Perspiration and the amount of hair in an area can also affect topical absorption. In the case of testosterone, hair follicles convert testosterone to dihydrotestosterone, a hormone associated with male pattern baldness, prostate enlargement, and other unwanted effects. Furthermore, the fat-soluble nature of these hormones means that at times they can build up in the fatty tissue under the application site rather than enter the circulation.
Blood measurements of topically administered hormones do not always provide an accurate depiction of the body's levels. Additionally, it's important to evaluate hormone metabolites, which are byproducts of these hormones.
Suzanne asked whether topical hormones could inadvertently be absorbed by one's partner. Dr. Bartiss acknowledged that this phenomenon is yet another problem associated with topical preparations. He also noted that an analysis of some anti-aging creams has uncovered the presence of added undeclared hormones. As an example, he offered an amusing anecdote concerning a "big monster" NFL coach whose exposure to his wife's topical hormones and creams resulted in an estrogen level of 300 pg/mL. (Dr. Bartiss recommends male estrogen levels within the range of 15–35 pg/mL.) "You're making a sissy out of him!" he told the coach's wife. "You wonder why he's got man-boobs and why he cried because you ran over a squirrel on the way to a football game?"
Dr. Bartiss discussed other BHRT routes of administration including sublingual drops, which are   dissolved under the tongue and have an unpleasant taste. Encapsulated, orally administered hormones that are metabolized by the liver can benefit some women, such as those suffering from insomnia. Taken via capsule, progesterone is altered during the first-pass in the liver, resulting in a form that promotes drowsiness. Troches, which are candy-like hormone carriers that dissolve in the mouth, have the unfortunate side effect of increasing the risk of tooth decay. Injections are another option; however, they cause a rapid blood hormone spike to higher than optimal levels followed by an equally rapid decline, rather than producing steady levels. Finally, vaginal or rectal suppositories are sometimes used, but they have the disadvantage of being messy. (Nevertheless, Dr. Bartiss pointed out that for women suffering from vaginal dryness, estriol (E3) cream applied to the vagina twice per week is useful.)
Subcutaneously injected pellets, which Dr. Bartiss prefers, have the advantage of elevating blood hormones to optimal levels for a prolonged period. They work by releasing a small amount of hormone during an interval of 3-to-4 months in women and 5-to-6 months in men, without causing erratic peaks and troughs in blood levels that occur with some other methods. Hormone levels slowly increase over several weeks to reach a sustained plateau, followed by a gradual decline. Fluctuating levels of estradiol, not low levels, are associated with hot flashes, which are one of the most common and disturbing menopausal complaints. This explains why some women find hot flashes worsening when they embark on hormone replacement therapy, which can lead their physician to increase the dosage.
The only case in which Dr. Bartiss does not recommend testosterone pellets is for young men attempting to maintain their fertility. A feedback mechanism in the brain that responds to a sustained elevated testosterone level can diminish a man's own testosterone production, thereby affecting the testes and fertility.
As a final question, Suzanne asked what in reference to hormone levels is too high? Is it not the number, but having your ratios correct?
Dr. Bartiss agreed that while ratios are very important, levels are too because conventional studies are based on ratios as well as levels in thousands of patients.
Suzanne Somers concluded their interview by remarking: "This is the most comprehensive explanation [of BHRT] of any doctor I've ever interviewed. . . . Is this what your patients get in that first hour and a half you give them?"
"All of this, plus neurotransmitters and adrenal glands," Dr. Bartiss replied. "My HEART (Hormone Endocrine Adrenal Rejuvenation Therapy) program."
"My goal is like yours," he affirmed. "I want to be able to provide all patients with these complementary and alternative services. Everybody who needs it and everybody who wants it. You've done a great job in informing all these people. But the problem is there are not enough practitioners providing it. So, my goal is to train as many physicians as I can — even if that means to change how health care is given in America. And I don't care if that's one patient, one physician, one condition, one life or one day at a time. I'm gonna do it!"
To learn more about Dr. Bartiss in New Jersey, visit his profile.