• BHRT • Exercise • Female Hormones • Male Hormones • Nutrition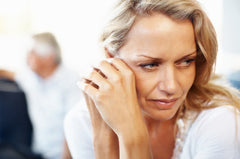 Hormonal imbalances can occur in men and women of almost any age.1 A variety of factors can be related to these imbalances, including high insulin levels from diets high in refined foods and sugar, exposure to environmental toxins (xenoestrogens), high consumption of hydrogenated fats, and...
---
• Cognitive Health • Exercise • Nutrition
The Alzheimer's Association has estimated that the incidence of Alzheimer's disease in the United States will more than double in the next 40 years. Currently 5.2 million Americans suffer from Alzheimer's, but 13.8 million Americans are expected to by 2050. As a result, medical costs will increase to more...